Address
201 Sussex Street
Sydney NSW 2000
Australia
Darling Park 3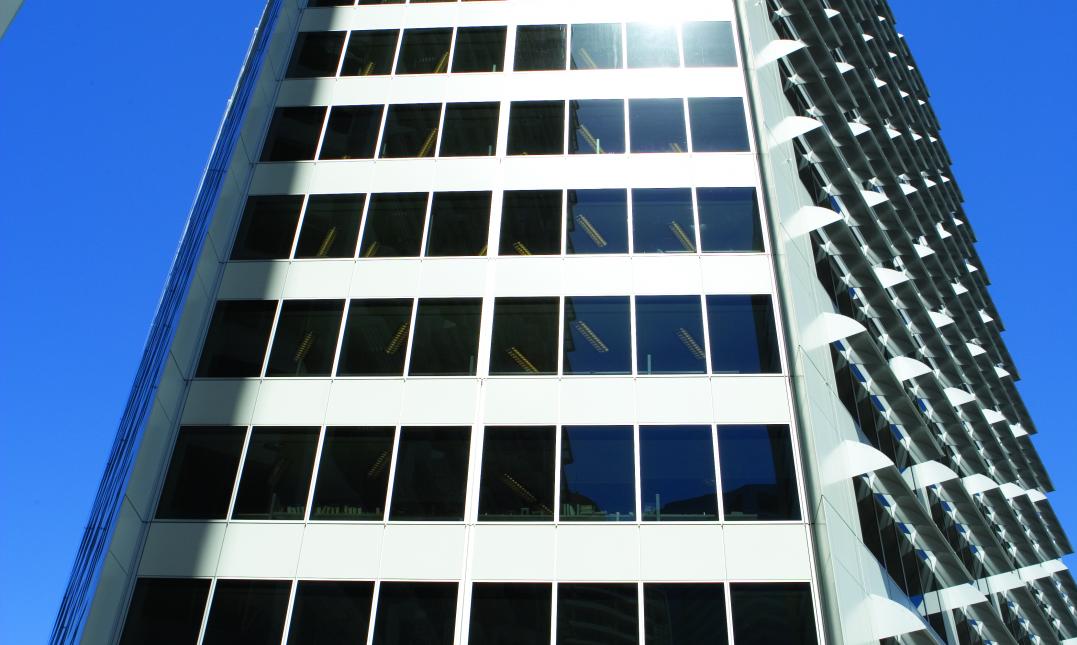 Body
The Premium Grade Darling Park 3, the third stage of the Darling Park complex, was completed in November 2005. The 18 level Premium Grade building was the first office tower to be rated a 5.0 star Base Building under the NABERS Energy ratings, the highest rating available at the time.
Darling Park 3 is certified carbon neutral using the NABERS verification pathway of Climate Active for Buildings, in alignment with the international Greenhouse Gas Protocol. 
In 2021, investment in both carbon offsets and carbon removal projects delivered a net positive impact on the environment, removing an additional 3 kilograms of CO2-e per square metre (Scope 1 & 2) beyond those required for carbon neutral certification.
Tower 3 has achieved a 6 Star Green Star – Performance Rating, a 6.0 star NABERS Energy rating (including GreenPower), a 5.0 star NABERS Water rating and a 2.5 star NABERS Waste rating.
Note: Comprehensive sustainability data, including asset-level reporting, is available at gpt.com.au/sustainability. Data is current to 31 December 2021 assured according to Global Reporting Initiative (GRI) Sustainability Reporting Standards and the Greenhouse Gas Protocol. Ratings are as at 31 December 2021.
Fair Value
$610.0 million
Weighted Average Lease Expiry
4.5 years